The Academy works in collaboration with partners across the NHS to achieve its purpose of ensuring that "the NHS has the right number of leaders with the knowledge, skills, attitudes and behaviours that are required to deliver high quality services, improve health outcomes and continually improve patient care." The recent publication of Leadership vacancies in the NHS from The Kings Fund and NHS Providers has highlighted that its services are more vital than ever.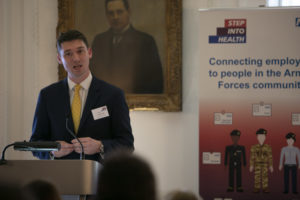 The report highlights the challenges provider organisations face in filling senior vacancies and maintaining stability at board-level. Subtitled with a quote from one of the interviews: "Delivering the impossible", it clearly set out the issues facing leadership in our NHS; issues around talent management, leadership development, and culture. I won't attempt to summarise the report here but I would recommend the full text to everyone; it should be required reading for all leaders in our NHS.
I want to focus on the talent management challenge identified in the report. It's significant, but one the Academy will play a crucial role in. I can say without fear of contradiction that, as a system, the NHS has fallen behind other sectors when it comes to talent management.
To realise this high ambition the NHS Leadership Academy, in partnership with national, regional and local partners, is leading a change to the way talent management is approached and practiced in the NHS. The objective is an NHS with the culture, systems and processes in place to identify, develop, deploy and support leaders at all levels into roles that best suit their development, and the service's needs.
These include:
Slicker and more inclusive talent pipelines:
The Academy's High Potential Scheme currently being developed for band 8a to 8d and clinical equivalent which will bridge the gap between our talent schemes at graduate/early leadership career (i.e. GMTS) and our provision of development at aspirant director level. This is designed in a way which complements the emerging regional/system level talent board structure and existing development offers of the Academy
Our Clinical Executive Fast Track Scheme aims to find and develop the most talented registered healthcare clinical professionals with the potential to progress into their first board/governing body level, or equivalent position. There are 32 clinicians in the first, pilot cohort
From two cohorts, over 40% of our Aspiring Chief Executive programme participants are now in chief executive positions
We're increasing the intake of the Graduate Management Training Scheme to 200 trainees by September 2018
At the heart of this talent approach is the inclusion imperative. It is a sad fact that successive initiatives in our NHS have failed to raise the representation of black, Asian and minority ethnic (BAME) colleagues at the most senior levels. The NHS talent approach of the future will centre around inclusion from the start. Lessons are already being drawn from other sectors where novel approaches and self-nomination, rather than 'tapping on the shoulder' are supporting shifts in representation
Regional talent boards which support collaboration, not competition:
We're convening regional talent boards that will support the new joint NHS Improvement and NHS England regions with the data, tools, and expertise to effectively collaborate, and not compete, for talent across the region. This approach has begun with some success in the Midlands and East. Our ambition is for this approach to grow further and faster, convening talent boards in every region of the country during 2018. Supporting these regional talent boards will be a national talent board, with input and engagement from across the NHS
Each talent board, including the national board, will set priorities based on the needs of the service, data, and intelligent forecasting of future need
Increasing the scale and reach of our leadership development programmes:
There are 276,000 band 6 and 7 leaders in our NHS today and all of them should have access to exceptional leadership development. We'll enable this to happen by sharing our leadership development programme content for local delivery
This transformational shift is exciting and challenging and will not be delivered overnight, but the opportunities for creating cultures of compassion and inclusion in every part of our NHS are worth the endeavour
The NHS, and the staff of the NHS, deserve a talent management approach that identifies, develops, supports and deploys leaders at all levels; helping to deliver compassionate, inclusive leadership, which is key to a high-quality and sustainable health system with patients at its heart. Our vision for talent management of the future is one where it is owned and valued by the whole system. Instead of competing with each other for talent, collaboration between organisations will become a unifying hallmark – supported by clear and accessible information on talent at regional and national levels. What's more, organisational best practice will be properly embedded so that all organisations raise their talent management capability and everyone benefits.
The necessary outstanding leadership for our NHS will not happen by accident, we will only develop and sustain the necessary cultures of compassion, inclusion and collaboration through sustained and deliberate effort – and if all of us engage with necessary change.